Aditya Pai '13 and Ilan Wurman '09; moderator, Nohl Patterson '22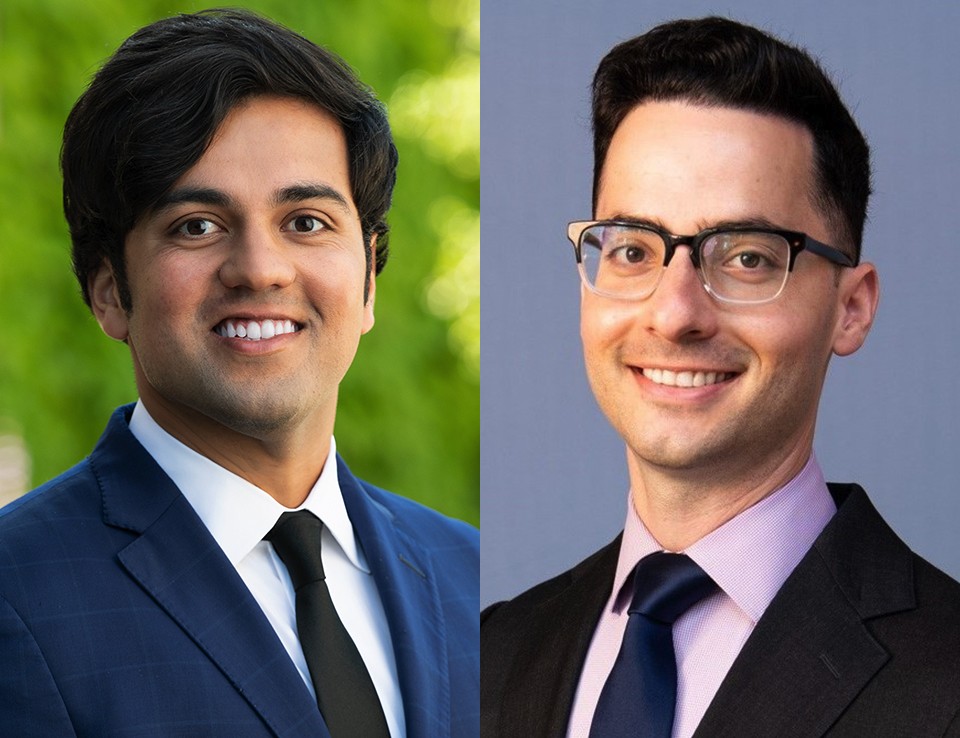 Aditya Pai '13
Aditya Pai '13 is a trial attorney at Rutan & Tucker, LLP., where he represents owners, general contractors, and subcontractors in the construction industry as well as non-profits. He is an Urban Land Institute (ULI) under 35 Young Leader and serves in board advisory roles at Dev/Mission, a youth workforce development non-profit, and Habitat for Humanity Orange County. Prior to entering law practice, Pai interned for Montana Governor Steve Bullock and U.S. Senator Mark Warner. He earned a J.D. from Harvard, M. Phil. from Cambridge, and B.A. from Claremont McKenna College, where he served as manager of the Rose Institute of State and Local Government and student body president.
Ilan Wurman '09
Ilan Wurman '09 is an associate professor at the Sandra Day O'Connor College of Law at Arizona State University, where he teaches administrative law and constitutional law. He writes on administrative law, separation of powers, and constitutionalism, and his academic writing has appeared in the Yale Law Journal, the Stanford Law Review, the University of Chicago Law Review, the University of Pennsylvania Law Review, the Duke Law Journal, and the Texas Law Review among other journals. He is also the author of A Debt Against the Living: An Introduction to Originalism (Cambridge 2017), and The Second Founding: An Introduction to the Fourteenth Amendment (Cambridge 2020).
Prior to entering academia, Wurman clerked for the Honorable Jerry E. Smith on the U.S. Court of Appeals for the Fifth Circuit and practiced law for three-and-a-half years at Winston & Strawn in Washington, D.C. He also served as deputy general counsel on Rand Paul's U.S. presidential campaign in 2015 and as associate counsel on Tom Cotton's U.S. Senate campaign in 2014. He is a graduate of Stanford Law School and Claremont McKenna College.
This program is co-sponsored by the Dreier Roundtable whose mission it is to inspire public service with additional support from the Rose Institute of State and Local Government at CMC.